Burning, Burning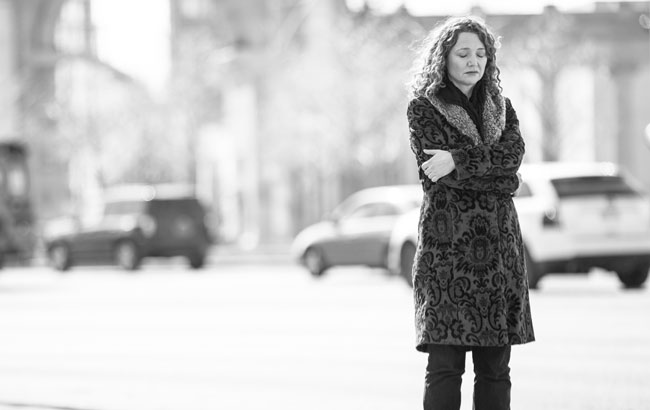 Karyn Dwyer
Synopsis
A full length feature film of 85 minute length, with a total cast of 7, shot in black and white in various locations all around the city of Toronto.
A Woman is first seen seated on a bench in a park in a state of deep trauma. She decides to take a final walk across the city to the edge of town. Along the way, she visits her favourite places that have had special meaning for her, leaving behind a written line or two of a poem.
The journey of this troubled woman slowly becomes very unreal as her disturbed mind gives vent to all kinds of surreal hallucinations and conversations with imaginary characters, who are guiding her through this journey of despair.
She flashes back to the unhappy incidents in her life that have brought her to this present state of emptiness. She feels responsible for wrecking her past state of marital contentment, with a reckless affair that resulted in the loss of her loved one.
This journey is also one of self abuse as she decides to sell herself to strangers as she walks across the city, always getting rid of the money, which she never keeps.
This film like A Trip To The Island, is once again, a continued exploration of the theme of the real and the imagined and the story is explored in a non linear fashion and in a very visual style, recreating and referencing along the way imagery from well known paintings.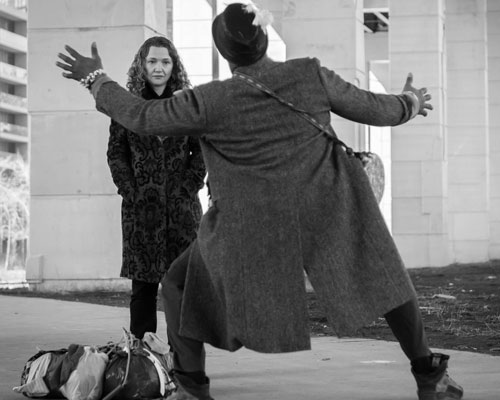 Karyn Dwyer & Jim Codrington
Photo by Colette Stevenson
| | |
| --- | --- |
| | |
| Karyn Dwyer | Matthew Edison & Karyn Dwyer |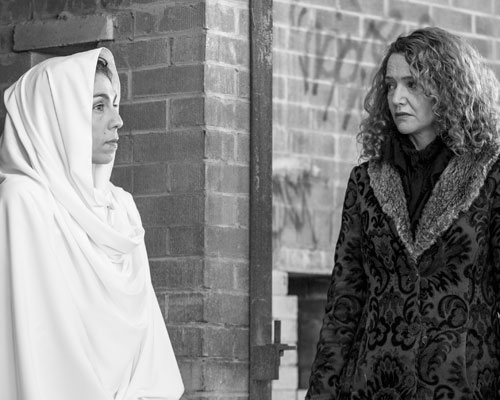 Lara Arabian & Karyn Dwyer

Written, produced and directed by Hrant Alianak.
| | |
| --- | --- |
| Cast | |
| Karyn Dwyer | The Woman |
| Marc Gomes | The Man |
| Matthew Edison | The Gentle Man |
| Jim Codrington | The African |
| Colette Stevenson | The Rich Woman |
| Lara Arabian | The Arab Woman |
| Allan Aarons | The Older Man |
| | |
| Producers | Laura Nordin, Emily Andrews |
| Cinematograher | Alex Dacev |
| Music | Richard Feren |
| Film Editor | Tiffany Beaudin |
| Sound Editor | Joe Mancuso |
| Production Designer | Stephan Droege |
| Costume Designer | Kendra Terpenning |
| | |
| | |
| --- | --- |
| | |
| Karyn Dwyer | Matthew Edison |
Photos by Robin Cymbaly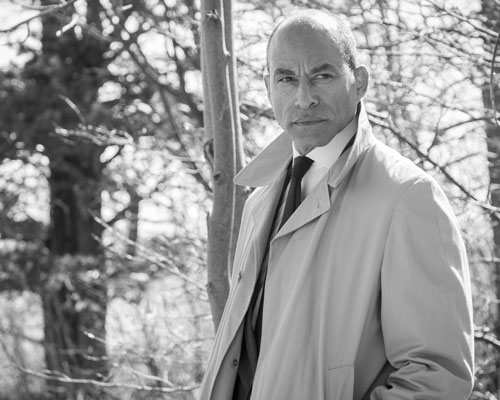 Marc Gomes

Photo by Colette Stevenson
| | |
| --- | --- |
| | |
| Jim Codrington | Colette Stevenson & Allan Aarons |
Photos by Robin Cymbaly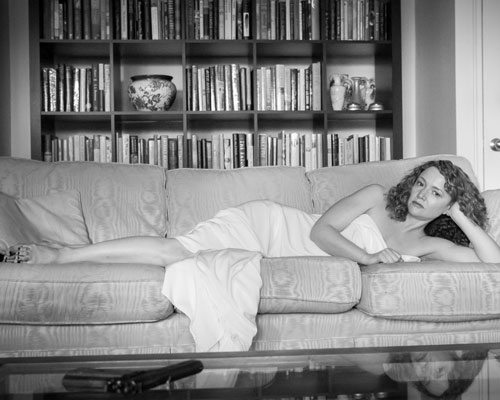 Karyn Dwyer
Photo by Colette Stevenson

More information on BURNING, BURNING